Title and Logo Animation Tutorial (Free Template)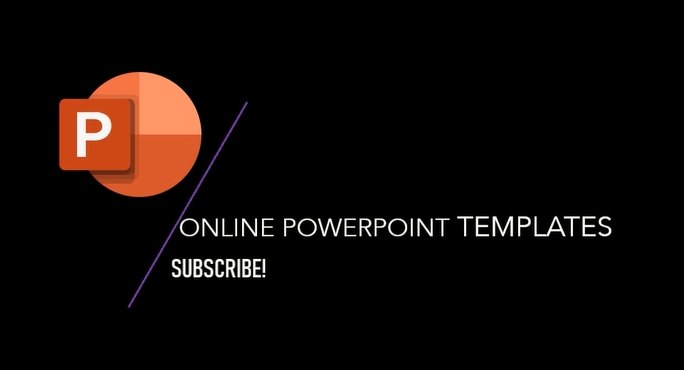 This step by step tutorial video will guide you and show how we have created this exact template in PowerPoint. 
We highly suggest you to watch this video where you will learn some basic concepts of animation and some really useful tips and tricks if you want to design new logo and title animations.
Feel free to check our other PowerPoint tutorial videos on our YouTube Channel as well.
Add a beautiful animated title and logo to your next video production with this template animation in Powerpoint. You can change the logo/titles in Powerpoint and then edit it in your preferred video editing software.
Subscribe and follow us in Youtube!
In next videos we show you how to make more titles with logo animation in Powerpoint. We will share with you all of our premium quality productions and help you in your needs and projects.
Logo animation properties
"In" and "Out" animation for titles
Easy and Detailed customization
Change colors and lines thickness in 1 click
Powerpoint 16:9, Video export at Full HD 1920×1080, 25 fps
Duration: ~10 sec logo and title
In this Youtube video tutorial we show you all the animations used to get a professinal title animation in Powerpoint.  You can change the  main title: ONLINE POWERPOINT TEMPLATES and the second title: SUBSCRIBE. Public fonts used:
Bahnschrift Condensed font. (Main title)
Avenir 45 LT Book font. (Second title)
Title and Logo animation Video edition.
This title and logo animation can be an essential part of every video creator's toolkit. This is highly versatile and easy to use in Powerpoint. Then use it to edit with your footage in your Video Editing Software. 
This Powerpoint project consists of one template very easy to use for beginners that want to use it in their own videos.
Simply change the text, adjust the colors, and export as video. Add professional and beautiful title and logo animation to your next video production.
Download this Powerpoint template.
As always we are providing this premium quality PowerPoint logo and title animated template for free of any cost. Just click on the download button and you are ready to use this creative animation.
IMPORTANT❗: This free template is for personal use only and is ⛔NON-DISTRUBUTABLE/NON-PUBLISHABLE/NON-COMERCIAL.